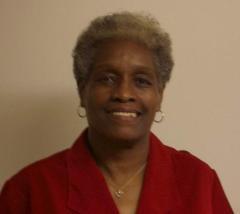 About Me
Hello!
Fellow Pool Players, My name is Ida Mae Boyd and I live in Pleasantville, New Jersey, USA.
I am recognized by the Billiard Congress Of America (BCA) as an Instructor
I have been playing pool off and on for about four years now and I'm a member of the American Pool player Association (APA).
I play 8 and 9 ball. I am currently at a level 3 in 8 ball soon to be at a level 4.
Well! in 9 ball I am at a level 2 soon to become a level 3.
In 2006, I completed two 4-day professional training classes at the National Billiards Academy in Columbus, Ohio. My Instructor was Tom Simpson, BCA Master Instructor.
The courses were:

Rock Solid Fundamentals

Controlling The Balls

Secret Aiming Systems of the Pros

Instructor's Training

I must add that these classes were excellent.
Tom is an awesome writer. He have written a lot of pool/billiard articles. I have posted some of them on this website. click on the Billiard Articles button to access them. Excellent reading.
I invite you to share your experiences too, just sent me a comment or two on the contact me page, just click on the contact me link on the left side of this page.
I will be posting your comments on this website.
Thanks