The Pool Associations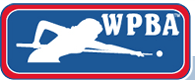 Pool Associations
Women's Professional Billiard Association (WPBA)
The WPBA was originally formed in 1976 under the name of the Women's Professional Billiard Alliance.
The organization was developed by then contemporary female billiard pros Palmer Byrd and Madelyn Whitlow, along with Larry Miller, then editor of the National Billiard News.
Click on the WPBA Logo to visit the WPBA website to learn more!




The American Pool Players Association
The American Pool players Association (APA) was founded by professional pool players Terry Bell and Larry Hubbart in 1979 as the National Pool League, which became the American Pool players Association in 1981.
The two realized the popularity of the sport, but knew that, different from other sports, there was no existing recreational league system.
Today, the APA, also known as the Canadian Pool players Association in Canada, has grown to more than 250,000 members and boasts more members than all other "national" leagues combined. The League is administered locally by a network of Franchise Operators. League play is conducted weekly with both 8-Ball and 9-Ball team formats offered.
Click on the APA Logo to visit the APA website to learn more!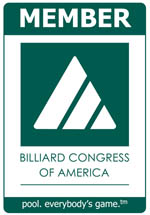 Billiard Congress Of America
Billiard Congress Of America Keep Up To Date With All The Rules Of Billiard and See Who Is Recognized By The BCA To Teach You The Game Of Billiards.
Click on the Billiard Congress of America Logo to visit the BCA's website to learn more!